Bio-based TPU is now available! Selecting a greener alternative for sustainable future
February 03,2021
For a brighter tomorrow
50 percent of the plastic we use, we use just once and throw away. It seems nearly impossible to escape plastic in our everyday lives, and we can't escape plastic pollution, either. We urgently need a way to rise above plastics.
〈Related Story:Enterprises have invested in the circular economy to accelerate the development of bio materials〉



Challenges & Solutions-biomass material


【Watch

Bio-based TPU video

】
Taking action to improve the environmental performance and reducing the carbon footprint of products are all the rage. We're turning waste into resource, by taking bio-based polymers and incorporating them into our bio-based TPU to help our customers take step toward their sustainability objectives and create business opportunities.

〈Related Story:Future trend and Prospect of bio based TPU〉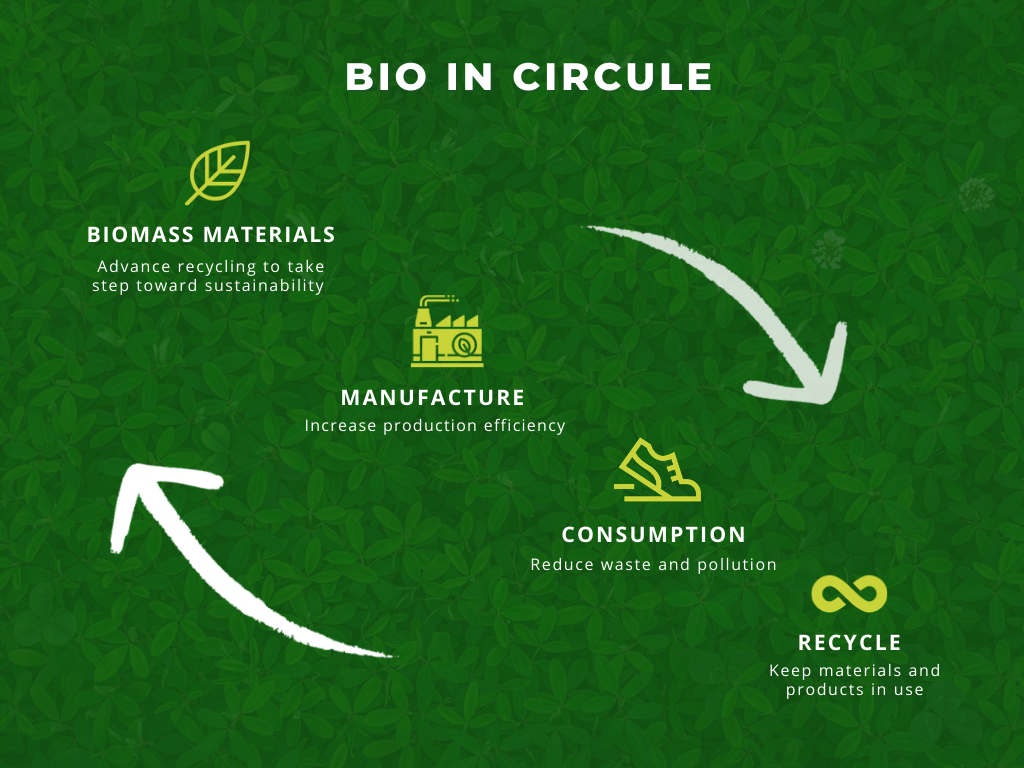 Driving a more sustainable future is NOW
Bio-based TPU is partially made with renewable natural resources (such as corn, wheat, potato, etc.) and provides the same product performance as traditional fossil based TPU. High bio-based content material with environmental benefits can take step toward sustainability.
Environmental Benefits
Bio-based TPU is derived from renewable resources and can create environmental benefits.
• Save fossil resources for future generations
• Reduce greenhouse gas emissions
• Reduce waste consumption
• Advance sustainable waste management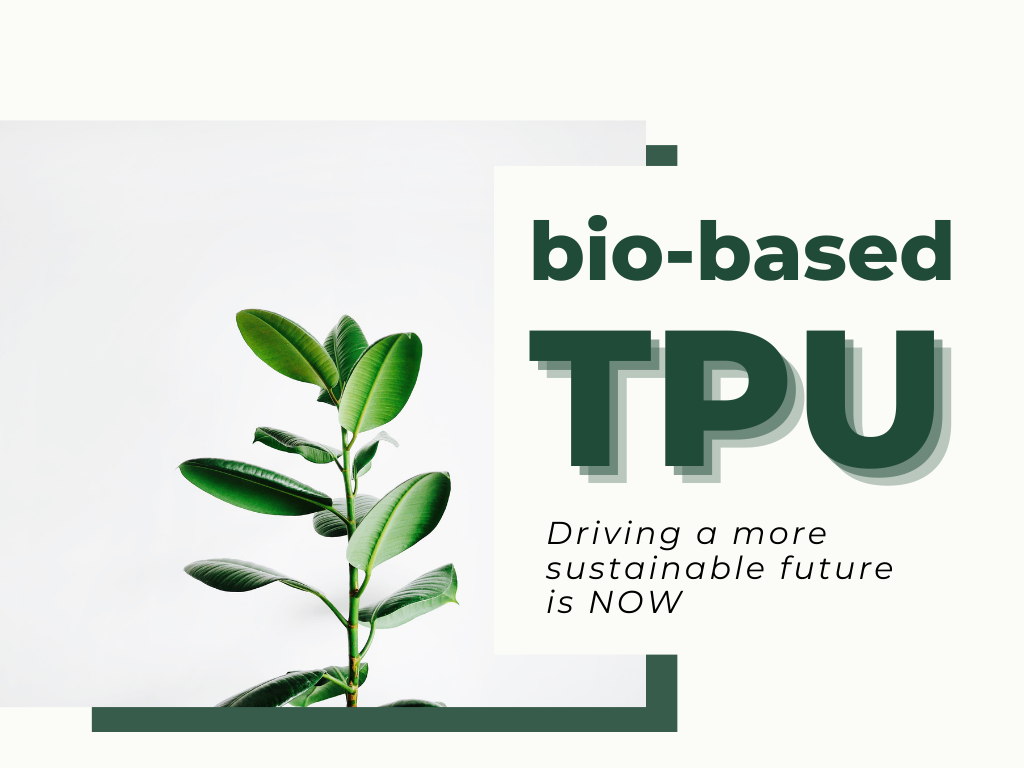 What you imagine, we can create it
We open up bio-based TPU endless possibilities to a sustainable future. Our bio-based TPU enable the usability in every already well-known area of TPU. It can processed by extrusion and injection molding, bio content from 25%-48%.
Item

Hardness

Bio content

Process

EC2P80AU

80A

48%

Extrusion & injection molding

EC2P85AU

85A

46%

Extrusion & injection molding

EC1P70HU

70A

31%

Hot melt adhesive

EC1P65A

65A

25%

Extrusion & injection molding

EC1P85A

85A

25%

Extrusion & injection molding

Main features

• Transparency
• Excellent abrasion resistance
• UV resistance
• Hydrolysis resistance
• Outstanding chemical resistance
• Cold temperature flexibility
• Very good mechanical properties
• Superior elasticity and strength
* Bio-based content as determined according to ASTM D6866


Bio-based TPU application
• Textile lamination (Film and sheet / Sealing tape)
• Shoe materials, Automotive industry
• Medical and industrial applications

Take change by our Sustainable solutions
Our know-how and experience to offer bio-based TPU and sustainable solutions will help our customers meet their product challenges and create advantages for the environment. For more product information, pleas
e
【contact us】
.