Join us! Distributors Wanted Worldwide
July 19,2021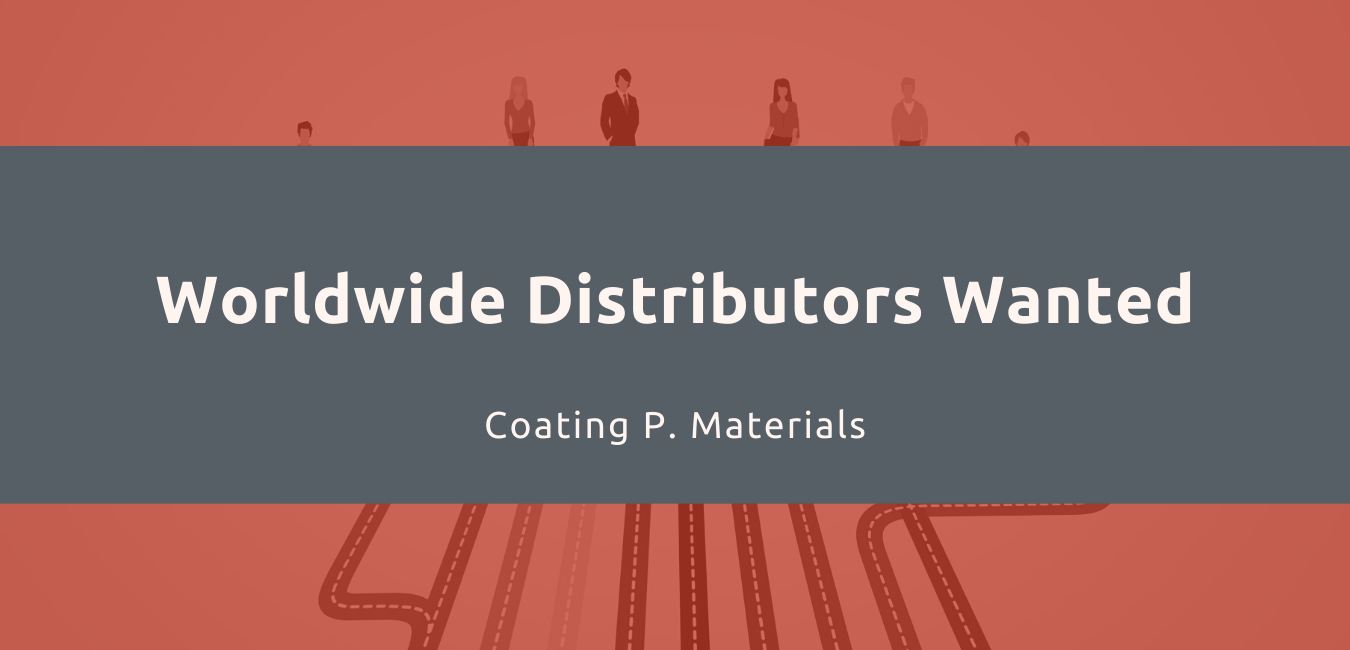 Reasons to Become a Distributor
Coating P. Materials is the leading polyurethane material manufacturer in Taiwan and specializes in polyurethane adhesives and TPU thermoplastic polyurethane. To meet the need of customers with innovative material technology and professional solutions, we work with them to develop new products to achieve sustainable development goals and satisfy the rapidly changing world. Our products are widely used in various fields, including 3C electronic products, automotive and transportation, food packaging, medical care, textiles, industrial manufacturing, and many more. We will continue to provide environmentally friendly material solutions to improve the functionality and cost-effectiveness of our products and strive to promote the green transition of various industries in the future. For this reason, we have launched a global marketing plan and are actively looking for distributors to explore new markets together and create new opportunities for sustainable operations. For more sales opportunities,
contact us
. We're looking forward to building a successful partnership with you.
The state of the art technology in polyurethane materials
Coating P. Materials has been deeply involved in the industry for more than 30 years and has set up professional R&D and testing laboratories. We take customer needs as the core of product research and development and transform polyurethane application technology into solutions in various fields to assist customers in solving difficult material problems. To bring the idea of sustainability into product design, our technical experts continue to conduct research on new formulas and work closely with customers to keep up with the end market needs to create a differentiated brand value.



The professional technical service team provides total solutions
For best product service, we established a professional technical service team with experienced technical experts to provide one-stop service to solve customers' problems at different stages from material consultation, performance testing, problem-solving, and product extension. Whether it is product-related issues, technical information, or specific product processing procedures, our technical service team has deep product and application knowledge and can quickly assist customers.



Insist on product quality
Polyurethane materials are critical to the quality of customers' products. We insist on adopt strict quality control procedures for products, even Polyol, the key raw material for polyurethane, which is produced by ourselves to ensure that products can meet specifications and high-quality standards. Moreover, we have the latest technology and professional laboratories to provide customers with high-quality polyurethane materials and innovative solutions. The quality of the product is stable and has won the trust of our customers.

Diversified product applications and target markets
Focusing on customers, we uphold sustainability and continue to develop green polyurethane materials to help customers create more environmentally friendly products. Our polyurethane solutions have a wide range of applications, from 3C electronics products, automotive and transportation, food packaging, textiles, shoe materials, furniture, and many more. It has penetrated all aspects of our lives. With more than 30 years of experience in polyurethane production, we have a diversified product portfolio and innovative formulas. We provide the most suitable solutions for customers, also help them optimize product performance to meet the needs of sustainability development.
More Product Information:




Advantages of being a partnership
It is our goal to create new markets with environmentally friendly polyurethane materials. After years of hard work, innovative thinking and sustainable ideas have penetrated our DNA. We will continue to provide customers with innovative technologies and solutions. Now, environmentally friendly plastic materials have become a new trend. To accelerate the company, we have officially recruited business partners to expand the global market and meet the rapidly changing market needs. We have deep product and application knowledge in the polyurethane field. If you are also committed to promoting environmentally friendly polyurethane materials, we are willing to go hand in hand with you to create a better future.


Criteria for Distributors
We sincerely welcome the team with the same philosophy to join us and let us be your long-term trusted partner.
To learn more about sales opportunities, contact us. We are looking forward to working with you to develop a global market strategy!
Polyurethane Adhesives:

David Wu

+886-988270576

TPU thermoplastic polyurethane:

Benson Wang

+886-988270575