Coastal cleanup activity-"Highlight the Coating, light up the ocean"
April 30,2018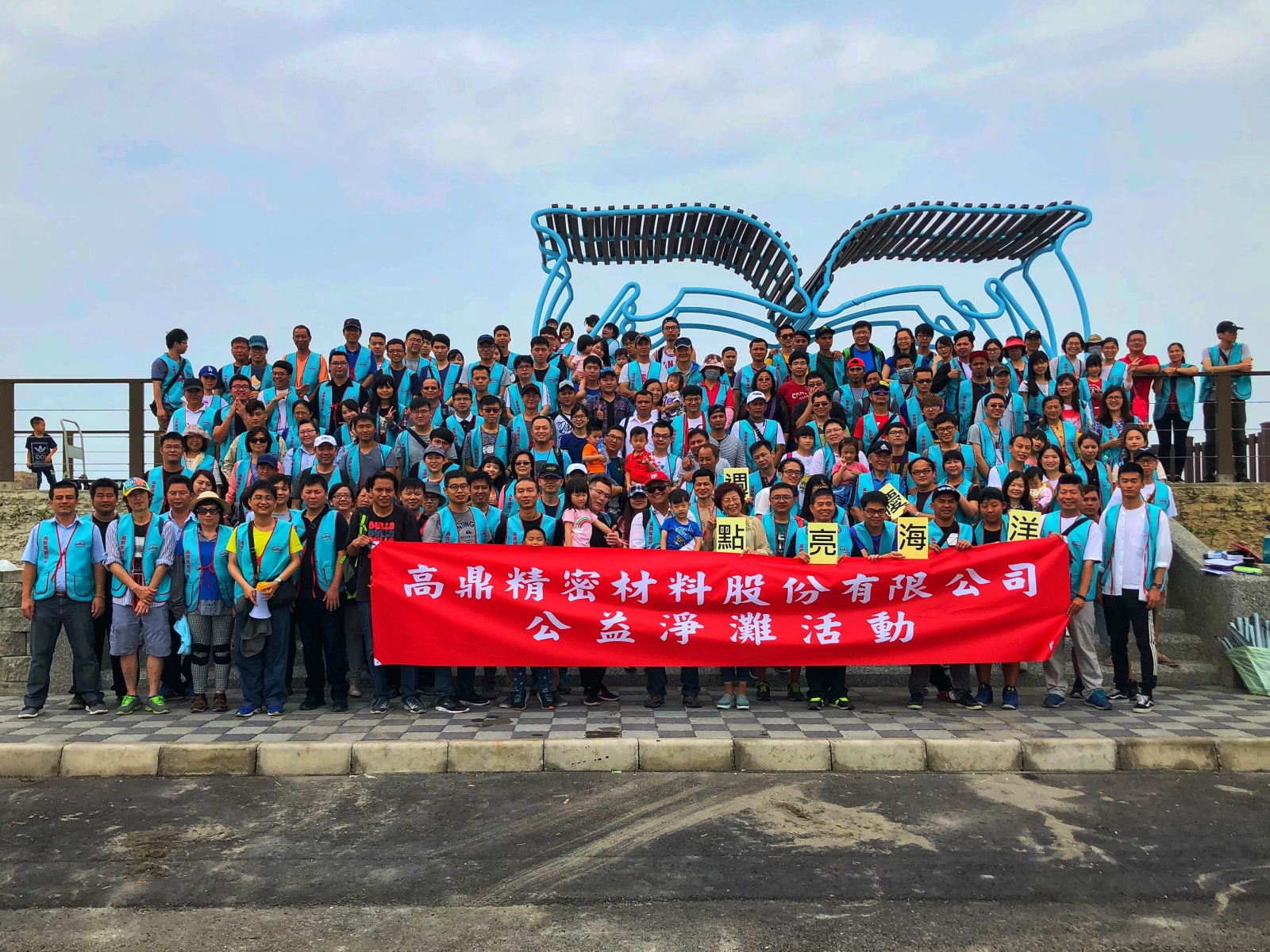 The vision of Coating P. Materials Co., Ltd. (CPMC) is "being the pioneer supplier of eco-friendly materials". CPMC is manufacturer who produces the chemical materials that are eco-friendly and zero pollution. With the environmental awareness were springing up speedy, Coating take it as own responsibility and want to do something different on Coating 30th anniversary.
After the chairman of Coating Chi-Tsan Lin discussion with company welfare committee, they plan to hold the Coastal Cleanup activity in Da-an beach, Da-an district, Taichung City on 2018/4/28, and let us thrown ourself into charity work and protect the ocean together.
Therefore, Coating inviting environmental protection organization SOW(the Society Of Wilderness) ocean environmental instructor-Zhang Qiushan teacher, to share the information about the ocean environment and coastal cleanup tips for us to experience the beautiful thing during our real action.
The chairman of Coating Chi-Tsan Lin and the executive VP Yong-Tai Lin co-work with hundreds of employees and bent down to join the activity, let everyone to pick up the garbage under the sunshine, and enjoy the beautiful scene and ecology of Taiwan west coast beach. This activity was spontaneity planed and called for company employee to participate in the action, and we do field survey many times with Taichung city EPA and local leader, and officially launched after adopting the information and suggestion by SOW.
The chairman of Coating Chi-Tsan Lin says that beside the original purpose that we cleanup the beach to recover the original appearance, we also hope to bring up the awareness of environmental protection. In the parenthood, it help child to build up the environmental protection awareness by parents real action, In the education meaning, it encourage colleague voluntarily participate in charity work to spread the kindness mores of enterprise, and we more want to let everyone know that the environment will be affected by our normal life activity.
CPMC hopes to give back ocean and beach a clean environment by this charity "coastal cleanup activity", and to clean the waste and maintain clean to contribute a bit of effort to protect your beautiful home.
The total weight of the trash we collected was 1,455.98 kilograms, including 365 plastic bottles.