【 Coating R & D center 】Total Solution of TPU Calendering Synthetic leather with "Zero pollution"
January 04,2016
This article is written by Dr. Wen-Chi Ho. The article is "Zero-Pollution" Eco-friendly Synthetic Leather, providing innovative solution to synthetic leather and the latest material information about "calendaring TPU synthetic leather. And it is aim at providing PUD with the whole solution to the needs of adhesion and layer. It can be applied directly to shoes, box packing, housing leather, and automobile leather and so on.
1. PVC artificial leather
PVC leather contain harmful chemical ingredients (especially plasticizer), and with higher VOC content. It's applied to box packing, shoes, ball, automobile leather fields, and etc. PVC is the abbreviation of polyvinylchloride. Its structure contains high quantity of chlorine, and because of steady material and mature process technique, it is widely applied to artificial leather. But it has lot of flaws including uneasy decomposition and generating hydrogen chloride or chlorine and other emissions in the burning process. These emissions all belongs to high-risk poisonous gas which dangers to human body and environment. What is more serious is that organic material burning in the chlorine environment will generate Dioxin, which is easy to accumulate in human body. And it is proved that it will cause leukemia and cancer. Countries around the world have enacted legislation to reduce the use of PVC. Generating PVC needs to add lots of plasticizer, and most of it is DEHP in the market. Because of the abuse of PVC, our surroundings is full of DEHP. With the influence of time and temperature, plasticizer would move to the surface of the product. The consumers are easy to eat or drink by mistake. Plasticizer is an environmental hormone. If absorbed by human body, it is likely to harm liver, and cause cancer. EU has already set up the plasticizer maximum allowable value. On June, 4
th
, 2015, EU officially renounced the RoHS instruction (2011/65/EU) and prohibited material list(Annex II), adding 4 kinds of phthalate plasticizer listed below: 1.DEHP, 2.BBP, 3.DBP, and 4. DIBP. In this way, it is largely restricted the products that can export to EU. Member countries of European Union have to transform the legislation to its national law before the end of 2016, and the execution date is July, 22th, 2019. In recent years, with the promotion of eco-friendly policy, the companies which don't meet the standard of process and quality of products are gradually closed. In China, there are many reports about it. With the development of new material and technique, the market of artificial leather is getting intensive. Those factories which have low- technique will be eliminated gradually.
2. PU leather
PU leather was developed in 1940s after polyurethane material was wildly used. It features soft gloss, soft touch, good leather feel, and good cold endurance. It is wildly applied to cloth, housing, and medium-high shoes fields.
It uses plenty of VOC (Volatile Organic Compounds), in the process of PU synthetic leather, especially in DMF. Data shows that making 10,000 meters PU synthetic leather needs 8.4 tons DMF. It will cause serious pollutant problem. It would cause liver cirrhosis and other diseases if being in touch with that for a long time. And if the factory recycling system is bad, it is easy to discharge poison solvent, causing water pollution.
Wenzhou City, nearby Lishui City, and Longwan District and other places are well known as the capitals of China synthetic leather. In recent years, there are many synthetic leather factories, and all of that is suffered from water pollution. The related aus hope decreases the DMF content in the environment by legislation and leading the industry upgrade.
The concept of wet system processing PU synthetic leather is that use the feature of DMF, which can mix with water to put PU coating into water. DMF would swap with water, and the DMF in resin would be lower. The swap process would produce many microporous and then make the PU resin solid. After that, we can get a soft touch PU synthetic leather. This manufacturing technique is pretty mature, but still has several flaws and environmental pollution problem to be overcome.
Due to widely use of DMF, high VOC exists in factory, influencing the health of the worker. And if it emits out of the factory, it will cause air pollution.
It would produce massive DMF waste water. If the waste water treatment equipment is bad, it would cause water pollution after emitting to environment.
Because DMF rely on mutual spread with water, it can't reach 100% swap. It needs depends on subsequent washing and drying process to eliminate DMF residue. In practice, may PU synthetic leather has little DMF, it would harm human body after volatilization.
EU has already confined the DMD content in PU synthetic leather. Standard of normal product is under 100ppm. Some of the product or countries are asked to be under 30ppm. Wet system processing PU synthetic leather is very hard to be less than 100ppm, which cause many products can't exports or pass the test.
In February, 2014, ECHA submitted a profile that put DMF and other 5 substances of Very High Concern (SVHC) to the fifth newly-add items to EU. Because DMF is identified as poison to reproductive system, it largely restricts the development of wet system processing PU synthetic leather. According to Occupational Safety and Health Administration, OSHA, Permissible Exposure Limits (PELs) is 10ppm when working under air environment for 8 hours. According to Taiwan and Korea academic institution research, in the wet system processing synthetic leather factory, over 30% of worker's DMF content is over the legislation, threatening seriously to the labors' safety.
3. Microfiber synthetic leather
Microfiber leather is the abbreviation of microfiber PU (polyurethane) synthetic leather. Because of its good physical property and close to real skin touch, it is defined as high-end synthetic leather. But in the process, it still needs PU resin with solvent containing DMF to make solid water swap. The process still can't exclude environmental pollution and high waste water treatment costs.
4. Summary
Now, the competition of national or international markets is intensive. The cost of enterprise production and management is rising up. The related information shows that production growth rate is down from 9.57% in 2011 to 2.58% in 2014. Annual growth rate of exports is keeping decreasing as well. With such influences, many enterprises are hard to keep running the company. About 20% of the factory stay idle. In this synthetic leather downturn, how to transform to eco-friendly synthetic leather supplier becomes the toughest lesson for now. Many national research institution and government has invested lots of money on research eco-friendly synthetic leather, including water foam leather, two-liquid perfusion synthetic leather, and TPO leather. But this eco-friendly solution still exist bad yield rate, high price, and bad physical property. It still hasn't promoted to the markets yet.
*Coating Materials' eco-friendly synthetic leather solution.
Coating P. Materials play the role of eco-friendly supplier, devoted to developing complete solution of eco-friendly synthetic leather. In the aspect of foam Base layer, with years of development, we successfully publish Calendering TPU foamed synthetic leather. In base fabric and dry transfer surface layer, we developed PUD. Besides, we also offer PUD layer material, which can offer excellent scratch resistance. We introduce these products one by one in below.
1. Calendering Grade TPU for Eco-friendly Synthetic Leather
All of Coating P. Materials' TPU series pass the test of international notary, meeting the EU REACH SVHC Standard and other tens of items of restricted substance testing standard (heavy metal, halogen, organotin). And we designed plenty of product specifications for different leather appliances. It can be districted as antiflaming and hydrolysis resistance ingredient, which has the feature of hydrolysis resistance and can endure constant temperature and humidity test for 8 weeks, and the surface of leather won't crack. The leather made by this product can pass antiflaming test (FMVSS 302). It can be applied to automobile, ship, furniture and other products which need high demand of antiflaming. Besides, we have economical products, which can meet the normal standard. It is suitable for competitive price products such as cloth, box, furniture, shoes and so on. The features of product are soft, flammable, low process temperature.
TPU synthetic leather published by Coating using the calendaring technique completely solves the environment pollution problems and flaws that traditional PVC artificial leather/PU synthetic leather has. Calenderign TPU synthetic leather has 5 advantages below.
1. Eco-Friendly Materials
The demand of synthetic leather is large, so the waste is large as well. Most of the products get in touch with human body. Thus, in the development of synthetic leather, it is major trend that we should develop eco-friendly and non-poisonous materials. TPU features good physical properties, biodegradable, non-poisonous, and non-plasticizer. It is the best option to replace PVC. Using TPU to produce synthetic leather has always been the important item that synthetic factory desire to develop.
2. Process friendly and High pass ratio
Using calendaring technique to produce TPU synthetic leather won't have solvent pollution problem. Because of the eco-friendly process, using TPU material with proper foaming agent can let the product without DMF residue, which can efficiently solve VOC emission problem. It also can directly replace the current synthetic products, solving the environmental protection dilemma that enterprise face. TPU is thermoplastic material. The material in the process can be recycled properly. Currently, the calendaring technique is quite mature. The producing steady and pass ration is close to PVC process. It can obviously lower the cost producing eco-friendly leather.
Figure 1: TPU synthetic leather applicable for furnishing sofa, car seat leather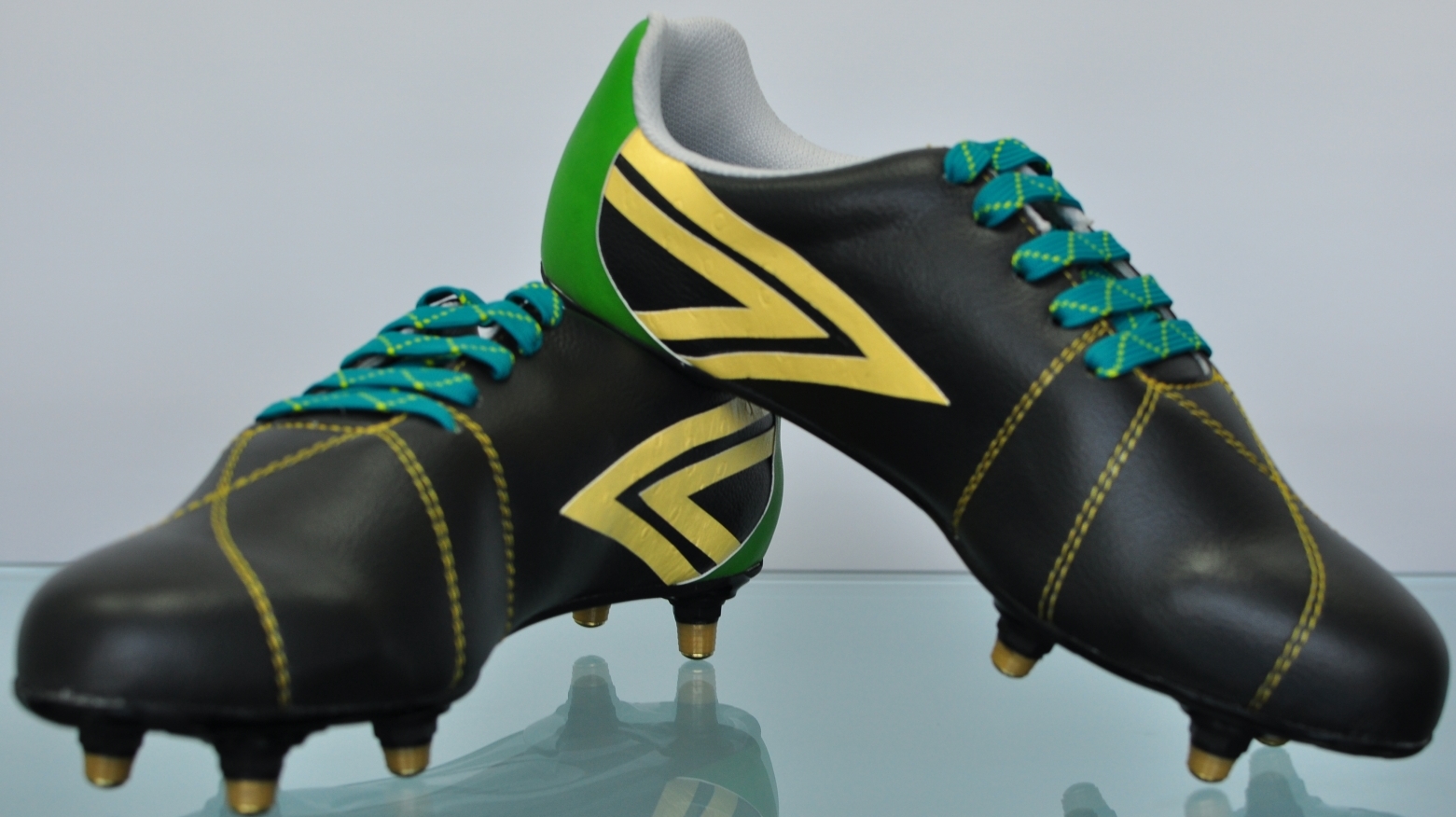 Figure 2: TPU synthetic leather applicable for sporting goods, footwear materials
3.

Don't have to invest again. You can use the current caldendaring machine.
Calendaring TPU published by Coating can directly use current machine producing PVC artificial leather. There is no need for our customers to invest again for producing equipment. This series of TPU has already overcome the high melting point, high torque, and sticky roller problems that traditional TPU often appears. And it has verified by many factories. Synthetic leather factories having calendaring machine can upgrade their product line in the lowest cost, transforming to non-poisonous and eco-friendly materials supplier. They won't face the destiny of being eliminated by market. Calendaring machine's process temperature is low. The advantage is that the damage to physical property of material is little. But if the ingredient design is improper, the torque will be too high or ingredient may stick to roller. PVC calendaring machine's operating temperature is usually between 135℃~175℃. Through Coating P. Materials' calendaring TPU ingredients research, it can be directly used with the similar processing condition and it can go with hot pressing and vacuum suction technology to be produced.
4. It can replace PVC artificial leather/PU synthetic leather.
The producing technique of calendaring TPU synthetic leather and PVC artificial leather is the same. Both can do compound, calendaring, adhesive, foaming, pressing, roller, and other process. It can directly replace PVC material, fiiting TPU synthetic leather that customers need. Because TPU synthetic leather is dry producing technique, there is no solvent residue. It is the best product replacing the PU synthetic leather.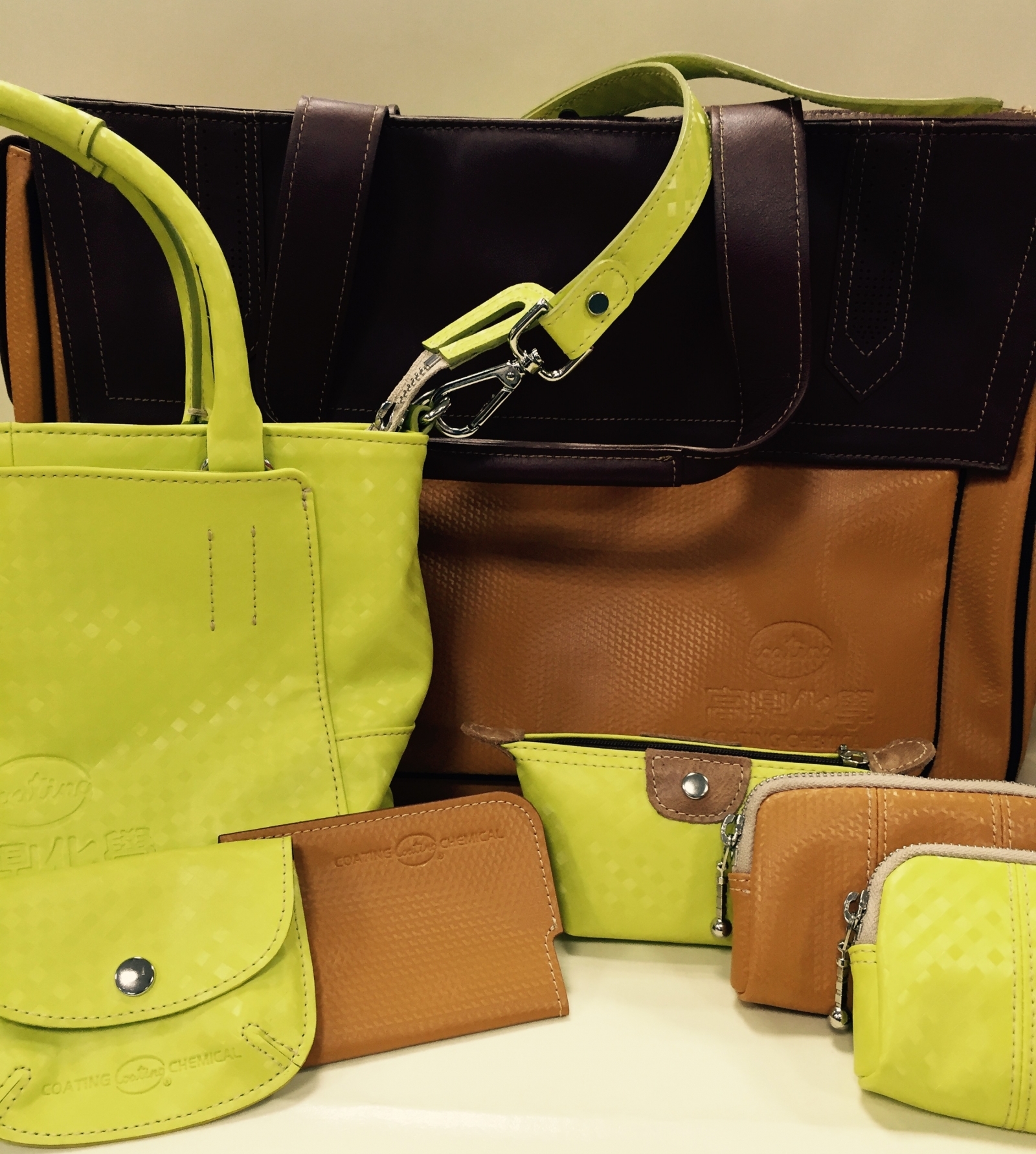 Figure 3: TPU synthetic leather applicable for suitcases, accessories
5. Transform and upgrade. Raise brand value
If enterprise use advanced eco-friendly material to develop their product, they can enhance their brand image, increasing consumers' sense of identity to the brand. Enterprise can flaunt that they use calendaring TPU synthetic leather which won't harm the environment when they apply it in their high-end products. It is a major promotion way for many high-end products or advanced countries. Besides for elevating product performance, more importantly, the advance of the technology creates a sustainable environment. Consumers using calendaring TPU synthetic leather won't have to worry about toxic solvent residue, which is helpful for elevating the level of products. The climate change problems have already been the most concerned issue for China and countries around the world. Most of the countries keep enhancing the environmental regulation or carbon dioxide tax. The Green Conditions of countries around the world will be getting stricter. If the enterprise won't change, it will cause different level of impacts. A Crisis is a chance. Calendaring eco-friendly synthetic leather technique will turn company into an environmental friendly development enterprise, leading the company into the new age of green environment.
2. Water-based PU
Apart from TPU foaming and Base layer, eco-friendly synthetic leather also need adhesive layer and surfacing. If using traditional PU with solvent to adhere or dealing the surface, it can avoid Base layer solvent residue. But the process can't reach the full eco-friendly demand. Coating P. Materials provides PUD as the full solution to our customers. PUD takes water as solvent. So in the consideration of environment, economy, and safety, it is more suitable for the trend in the future. Coating stoving only evaporate water, so it won't have VOC emission problem. It is the best option to replace the PU with solvent. As adhesive part in the picture, our PUD can offer excellent adhesive between bottom and surface. PUD can go with cross-linking agent, which can have excellent wear resistance and hydrolysis resistance. Resistance to twists and turns can be over 100,000 times. PUD can go with traditional roller or knife coating machine. There is no need for factory to purchase new equipment. If you are interesting in WD series material, please feel free to contact us.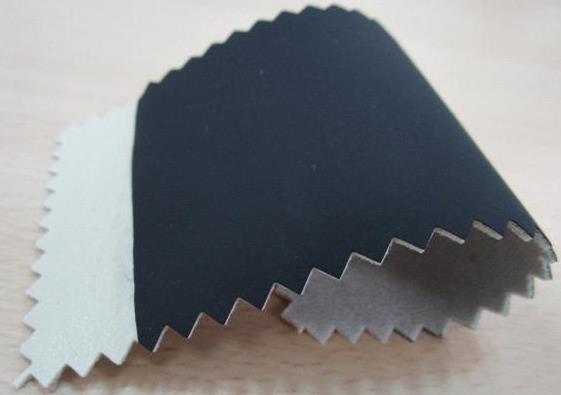 Figure 4: Synthetic leather of skin layer for Waterborne PU
3. Summary
Since Coating P. Materials founded, we always make every efforts to be the pioneer supplier of eco-friendly supplier. So we publish calendaring eco-friendly synthetic leather solution, including calendaring TPU eco-friendly synthetic leather, PUD and so on. By using eco-friendly material and process, we can solve solvent and VOC and other pollution problems. And we can also avoid the danger to operating worker and switch equipment cost. In the meantime, we can elevate the brand value of the enterprise. Now, environmental awareness rises all around the world. Many related issues keep appearing. Most of the countries are getting stricter on their environmental regulation and policies such as EU. It will force the fields in the future marching towards "Green Environment". Let us use the "zero-pollution" eco-friendly synthetic leather related products, creating a sustainable surrounding together!
Coating crew was founded in 1988. We official change the name into Coating P. Materials Co., Ltd. We are devoted to Polyurethane field, specializing in TPU, PU resin/PU adhesive and other eco-friendly materials. All series of products apply widely in kinds of daily necessities from food packing, functional textile process, furniture process; automobile tools assemble, sporting goods material, cable, medical material and other appliances. We are always the faithful partner for our customers. Apart from offering eco-friendly chemical materials to famous international brand, we also help our customers with professional technique support, and assist customer's enterprise brand in the way of cooperation, elevating their brand and value. Our product development combines with corporate responsibility and environmental protection. Though continuously research and innovation, we help our customers satisfy the need of eco-friendly materials to the current and future market.
The article is published on "RZGHCG Information" magazine on January. We always take the responsibility of developing eco-friendly products on ourselves, making every effort on it. To respond the global environmental protection care, we have successfully developed calendaring TPU products, and had significant results. Our products can be applied to synthetic leather, daily necessities, and household items. In the future, we will hold the same faith, doing our best to develop better products to satisfy the expectation of massive customers and fields.